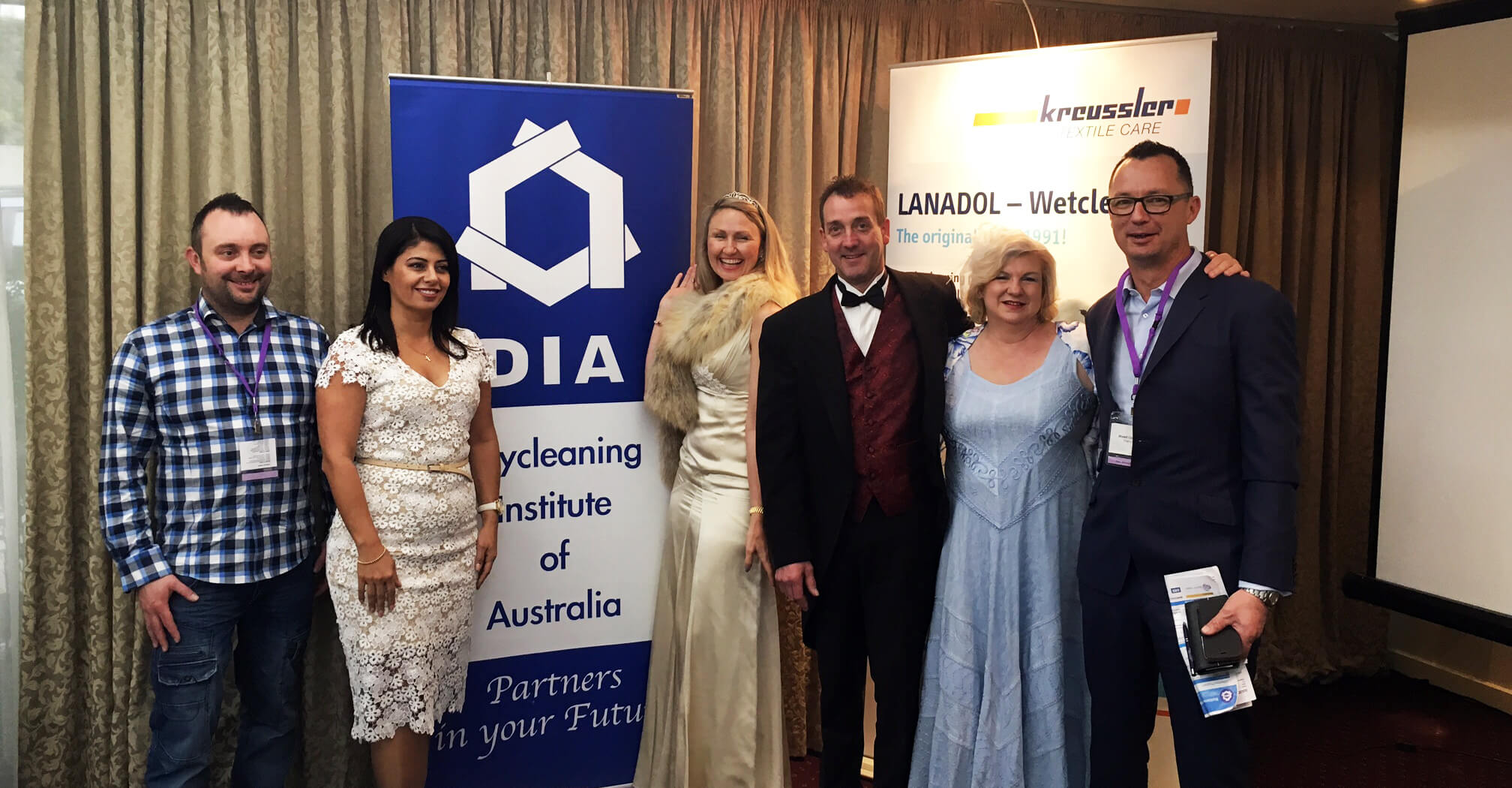 Just last Sunday Toni-Maree – owner and founder of elaundry – attended the Drycleaning Institute of Australia (DIA) Conference in Melbourne to be the head of a panel of industry specialists taking part in "Millennials Love Meringue", a discursive session on Bridal Wear and Wedding Dress Dry-Cleaning.
Presenting alongside some of the premier wedding gown cleaners in Australia, Toni-Maree was there to talk about elaundry's experience in the dry-cleaning of wedding dresses and all the know how accompanying this. Bridal gowns are, after all, a highly treasured garment and come with many memories attached to them, therefore they need to be cleaned with the utmost care and attention.
The session was organised by Shirley Naylor, Editor of National Drycleaner and Launderer Magazine, who was also MC of the event and led the panel through some fascinating discussions on all matters regarding cleaning bridal wear – from the moment a client brings in a garment and it is assessed for stains, right through to how to approach dresses with special trims such as beading and the future care of an item.
It was a morning of insights, and Toni-Maree was called upon to speak about the many different facets of this sector of the dry-cleaning industry. How to identify panels on wedding dresses that had been glued rather than sewn (thus requiring a different cleaning method) and how to use social media outlets as a form of communication with clients were hot topics, as were stories shared amongst fellow dry-cleaning experts in an attempt to learn how to excel in this niche area of the professional cleaning world. It was also interesting to hear how much wedding dress dry-cleaning needs varied between states, cities and rural locations.
Hopefully this session was just as fascinating for the fellow panelists and those attending the session as it was for Toni-Maree, who was brimming with stories when back in the office this week. Our level of care towards any item brought into elaundry is a high one, and through events such as this one we can continue to grow in being carers of garments and bridal gowns for the long term.
To find out more about elaundry's wedding dress dry-cleaning services please visit our website.
Pictured above: Toni-Maree Bishop, e-Laundry (QLD); Vivian Samahra, Silver Service Bridal (NSW); John Murphy, Peguin Dry Cleaners (VIC); Mark Husband, Regal Drycleaners (TAS); Stuart Odermatt, Stannards Dry Cleaners (WA).