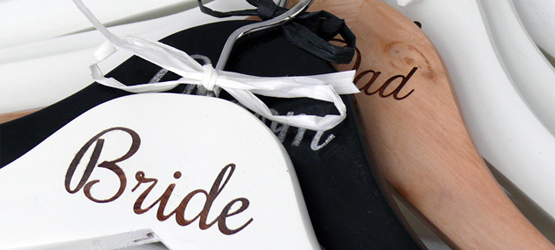 We're proud to announce a new addition to our family businesses…
Offering high quality engraving and personalisations – from coat hanger gift sets to inspirational head stones.
Using the latest in engraving technology with the Trotec Laser we are thrilled to announce the return of our engraved coat hangers.
Our specialty wooden coat hangers can be engraved with names, initials or a quirky design for Mother's Day, Father's Day, Christmas or Christening gifts. Our laser luxe coat hangers come in black, white and natural pine with deliveries available in store every Friday.
Our wonderful Trotec engraver can engrave any material excluding metals (which can only be laser marked) and with a wide variety of gift ideas the possibilities are endless. Get creative with your special occasion and spruce up your wardrobe with some specialty gifts.
Grand & Grave offers to you the followning amazing products and more:
inspirational tiles with quotes
monogrammed glassware
engraved wine or port bottles
memory stones for lost pets
mirror and timber trinket boxes
laser cut necklace pendants
glow in the dark name blocks for your children's rooms
glow in the dark street number blocks to clearly spot your property at night
…the list is endless so think creatively!
Our elaundry embroidery service complements our engraving perfectly. For example, why not bestow upon the bridal party personalised monogrammed silk dressing gowns and present them upon custom engraved wooden hangers? A great gift idea not only for a Bride or Groom!
Fun Fact: Engraving of stone, wood and other materials is one of the oldest known carving techniques used to personalise and embellish. The first known engravings were found in South Africa dating back 60,000 years ago on ostrich shells used as drinking cups.