Looking for something a little different to get your Gran this Christmas?
Get her fave nightgown re-created in a gorgeous new fabric by one of our made-to-measure seamstresses!
Our Grandma's are fantastic, but they can be a little stuck in their ways, resistant to changing what they know and love. And as much as there is absolutely nothing wrong with this, it can make buying Christmas* presents for them just a touch tricky.
(Yes, we can make you a nightie in time for Christmas!)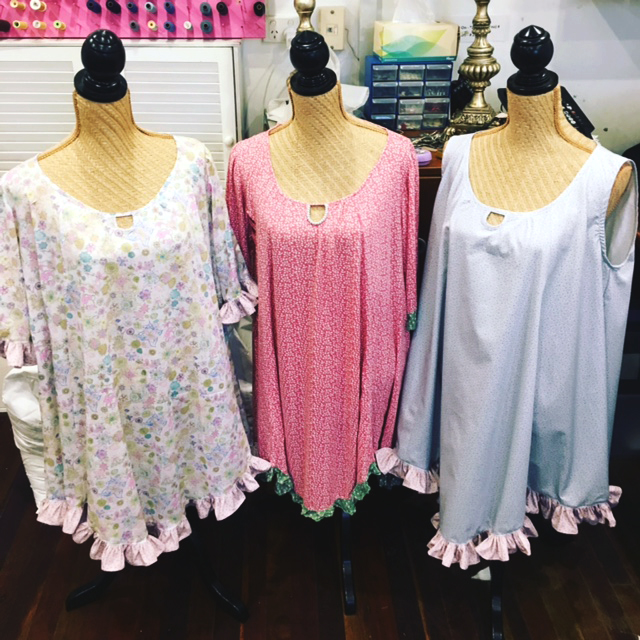 So if you're tired of buying your Nan the usual bar of soap or box of chocolates, why not give your granny a gift that will show her how much you care: get her favourite nightdress re-created in a new fabric colour or pattern. We reckon she won't be able to keep the smile off her face when she unwraps something so super special yet familiar!
At elaundry we can copy an old nightie that has become frayed – a perfect present for those grandmas who may spend a lot of time in their beloved nightdress.
Our dedicated team of seamstresses have great talents in re-creating items from our customers' wardrobes. So whether you simply show us a few photos of the nightie – or sneak the nightdress out of the home for quick trip to elaundry – we can help you create a bespoke gift just in time for Christmas!
The re-creation of a beloved nightie can be an amazing gift for someone in respite care or spending the festive season in hospital. It can be a thoughtful way of bringing home comforts into their everyday life.
Come visit us in store today or pop us an email with a photo of the nightgown you would like us to re-create!
NORTH
Clayfield Store: 38 Zillman Road, Clayfield, BRISBANE QLD
Email: [email protected]
Ph: (07) 3868 1311
SOUTH
Stones Corner Store: 288 Logan Road, Stones Corner, BRISBANE QLD
Email: [email protected]
Ph: (07) 3394 2488