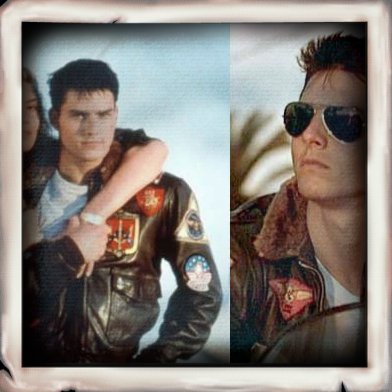 Due to SO many questions about leather cleaning of late, I thought it best to "give the people what they want" and make a simple "how to clean leather list" so everyone can have the choice as well as see why it costs what it does to clean at a professional dry-cleaner like elaundry, the best leather cleaner around, just ask us!
Save $ on Leather cleaning by cleaning it yourself with these straight forward steps, just take it easy and don't be a Maverick about it! ( Long term old crush on Tom Cruise that has never dropped its colour – industry speak!)
How to Clean Leather
leather jackets, bags, belts, hair accessories, leather pansts, trousers and other accessories too!
Leather is for the clever we say in our dry cleaners, elaundry, as it takes some research and execution to perfect, yet like everything, there are tricks of the trade that we can help you with starting here and once learned and applied, you may well find a new career!
Why let you in on our secrets? Well basically, because we are a whole lot of mums and dads taking care of our client "children" who are just so proud when they can do it themselves and just as happy to be there to clean it instead if they prefer. We like to think of ourselves as an integral home service so why not some semi parental advice too? Yes I can hear your eyes rolling…ha ha
10 steps to Leather Cleaning Success
1. Research
FIRST, find your item's care label and read straight away – long before anything else at all!
Your care label is the key to you looking your leather best so nothing to fear, we even have the symbols meanings right here. This is an easy link to all of the many and varied dry-cleaning and laundry symbols and their clarification, easily referenced for understanding.  Please do note, especially, if there are more than one set of symbols/directions, that you are consciously looking for a symbol for every component of your item.
Outer – leather probably in this case!
Inner / lining – most probably a different material to the outer as linings usually are softer against the skin for obvious comfort reasons
Accessories – buttons, trims, zips. Yes these can be leather edged, covered or simply to note that they are different to anything else on your item hence get a special note of their own!
* Special mention – This includes any modern alternative types of "leather" that very much need your special attention, i.e. reconstituted leather ( offcuts blended up with glue and rolled out into fabric! ) vinyl, plastic, brass, unusual decorative items that may NOT be cleanable AT ALL. * This can be written at the very bottom of care label after the Professional Dry-Clean only symbol so that they refer to us so that we tell you that it cannot be cleaned at all! * The perfect example is some plastic beads, which are our quintessential nightmare, when on a dry-clean only symbol tagged item – because they melt and are not dry-cleanable at all! It all comes down to experience so talk to us and trust only a professional dry-cleaner's years of knowledge.
TRICK OF THE TRADE
To check whether your leather item is washable (with water), lightly drop a few spots onto an inconspicuous spot like the inner seam of the underarm of the sleeve or the inside bottom hem. If it forms droplets, it is okay to wash. If the water gets absorbed into the leather, it can only be brushed and wiped with a lightly damp cloth no submersion nor agitation, aka washing nor washing machine nor abrasion ie rubbing at marks! Refer quickly and clearly to your jacket's care label for what to do now!
IMPORTANT
* Care labels indicate temperatures too so please make special note as this can remove or set a stain.
* There are some designs made for a specific purpose albeit a highly decorative only purpose and are NOT CLEANABLE AT ALL! e.g. Costumes, props and even some Wedding dresses! This is something that is quite common surprisingly and often the purchaser does not know this at time of purchase so please spread the word of caution and email us so we can tell everyone else to be aware!
* Leather items that are glued together and not sewn together cannot be submersed. Not in dry-cleaning spirit nor even water, as the glue dissolves and is normally on a decorative "not functional" item like a costume yet is always a possibility in a funky designer's lateral mind somewhere…
* The manufacturer knows your garment and its fabrics best, so follow the care label carefully and even Google search on how to clean that actual brand. The stock number written in the smallest print at the bottom of the care or designer's second inner label, can be of great assistance if any tips pop up!
2. Gather Tools (mostly from your shoe cleaning section!)
NOTE : Match tools to your care label instructions
List of potential items
alcohol free baby wipes ( Aldi brand do seem to be very neutral and cost effective )
fine soft bristle brush ( an unused shoe polisher or infant toothbrush)
soft cloth
cotton buds
cotton balls
spray leather cleaner – click so we can ship you some as it is a hot selling item!
neutral ph detergent – any eco laundry liquid will answer this perfectly or even a dishwashing liquid that is safe for your hands (this is the first indicator of being neutral, if your hands are ok, not dried out, after using it!). We prefer the ecostore range and it has served us faithfully!
detol disinfectant
bee's wax – we love the lavender scented one
leather buff cloth
leather polish
3. Test Clean and Residual Dirt Removal
Before outlaying any of your hard earned $ please think to do a little test clean in an inconspicuous spot. We recommend a test clean on the usual inch of inner side seams, (inside the garment) down near the hem line, aka – farthest out of sight, 2 seams sewn together and looking for the exposed edges no one sees! If your item is lined, then it is quite simple to undo a few stitches to get to the inside seam, then apply your preferred cleaning fluid and or action, delicately, with a cotton bud and wait until it dries, possibly up to overnight to truly see what happens.  We always start with a neutral wipe aka baby wipe ( but with a big professional sounding brand name!) or a damp soft cloth, as this may be just the ticket to spot clean up a simple item and keep the costs down for the client. This wipe may well be able to remove the overall dirt and sediment on your jacket's outer. Remember to pinch upwards towards yourself rather than press down into the leather and force the grime into your leather further. Please!
After your test clean, you are looking for a ring, a circle residue, anything that is left behind by your little cleaner of choice and if nothing there then you have the opportunity to keep proceeding through these great leather cleaning processes. Well done you!
Once your test clean is dry, (and there is no ring left on the leather and no colour loss has occurred), we would then work our way up to cleaners, brushes, etc but let's not jump ahead.
Refer to your care label directions and dab this now trialed product on with a cotton bud and dot onto your outer leather from the inside seam.
IMPORTANT
* Do not rub nor scrub with your cotton bud onto your leather surface as it will burr and damage the leather irreversibly. Even though this is the inside seam it is best to proceed how you intend to continue, just like Mum said.
* Remember to sew up the few undone stitches!
* Be very careful not to let your test spotting touch the outer of your leather garment as you may be adding to your staining if not careful!
* Any visual mark left standing means STOP NOW and come and see us. It is ok, we can stitch up your little open seam whilst you're here and make the tea if you need one now!
NOTE
* You can now see why leather cleaning takes up to 3 weeks, just the time in testing and drying can be consumptive! What is your time worth?
4. Spot Clean Stains
The next day, from test cleaning, your leather nice and dry! 2 days if it is damp weather.
Inspect and if there is no colour loss nor colour movement onto another area, then you are safe to proceed to the outer leather marks. This process is called spot cleaning.
Now you are on a roll and it is time to start dabbing with a damp soft cloth or baby wiping your stains ( whatever mini processes that you did inside your seams) – with the grain! If the mark is a large deeply, effected one, then we know that baby wipes are not going to do the whole job yet the spotting with them will give an indication re how well it is coming up. Remember pinching the stains, and always wiping towards the mark's centre.
Now, you know that you have a fabulous chance of successfully cleaning your own item and saving plenty of $.
General Staining
If your care label allows and after your test cleaning success, you can hand wash your leather item in lukewarm water and a splash of neutral liquid detergent. Soak the least portion possible of your leather item, where the stain is, in the minimum amount of water in a low flat tub. An under the bed storage tub is perfect for this task! You will possibly have to peg the item to the table and or tub edges as leather is heavy, especially when wet! BE careful not to peg too strongly and not in a prominent place on the garment.
Allow to air dry
IMPORTANT
* Tub size for the average leather jacket is 20 litre tub approximately 5 gallons.
Individual Stains
If your care label allows and test proved, gently dab small stains in the direction of the leather grain.
Brush (with your soft brush) large stains from the outside edge in towards the centre. Think of cleaning from a cell membrane in towards the nucleus. Then the residue now accumulating at the nucleus can be dabbed or pinched off with a dry cloth. Dot not outright rub as these stained areas are more fragile than normal leather. Evidence that permanent damage has been rendered by the "offending stainer" is indicated by the extremity of the difference between normal leather and the more rough surface of that spot that can look like spices or a shine clearly denoting fragility and deterioration.
Allow to air dry
NOTE
* Large stains that go in deeply into leather may well be permanent yet they can re reduced at least by your efforts hence less noticeable – the worn industrial look is still trending I'm sure! Think Tom Cruise again or distressed Ralph Lauren Chesterfields from his Safari collection…showing my age!
IMPORTANT
Trick of the wrist
"It is all in the wrist" The motion of cleaning that is. The stain surface (not deep down) needs to be brushed towards the centre of the mark and sediment / residue dabbed or punched off from the centre. Then each time the brush is working a little deeper because the reside is leaving each time.
5. Clean Entire Leather garment, jacket, vest, shoes, accessories
Choose
Less Risk
Consider buying a spray on leather cleaner and stain removal spray. We sell a Waproo product called Simply Clean which does a good clean of a simple stain.
Follow instructions aka spray and wipe with soft cloth, applying multiple time to stains, leave on longer for deeper stains.
or Choose
More Risk yet potentially better results if super careful.
Machine agitating washing of Leather is for the brave yet can work well for a thorough clean of an appropriate manufacture of leather. The old fashioned twin tubs serve this well as the smallest possible load for the shortest possible time, all totally manual, meaning totally within your control! We LOVE our twin tubs and I even have one at home for just one swim suit or one handed knitted throw rug. A little OCD but I do own a dry-cleaner so clearly laundry obsession makes a lot of sense right now.
For a less expensive garment, some would consider to actually wash their leather jackets in neutral detergent and warm water, on a delicates cycle with a few other soft same coloured items in the load to cushion the leather. Or by hand in a tub for maximum of 10 minutes of handling. Empty water and then refill and pressing down for 2 – 3 minutes to remove suds. Do not let half dry in this position as marks will show later.
Hang to allow for air drying. Separate the leather from itself, sleeves away from body etc.
Check for handling damage now and repair whilst wet to accommodate shrinkage and stretching abilities.
IMPORTANT
* No more than 10 minutes submerged – 30 seconds is what we do professionally and then multiple times as we allow the garment to reveal its secrets.
* Do up zips, empty pockets, turn inside out
* NOT for silk lined items
* DO NOT SPIN
* Never put in dryer no matter what they say, especially a shiny surfaced leather item or your shine will fade away.
TRICKS OF THE TRADE
* Often stretchy fabrics are sewn with FISHING LINE as it too is stretchy and invisible! Threads just as easily through a needle both hand and machine.
* A leather jacket needs to be modelled back into shape and may need a mannequin of the correct size to dry on. If at home, simply try it on every few hours in the drying process. Perhaps put it on at each meal time. YES it does take days to dry!
* It is the sleeves that have the most noticeable shrinking as it is such a small portion of leather, 10% is a lot of a small area so yes put your arms in when trying on every meal time and give your arms and sleeves a good stretch.
* With a careful, sane hand, stains on white or light coloured leather and suede can be removed using CLEAR acetone (nail polish remover, not non acetone nail posh remover!!) but you'll need to use cotton bud tip, one drop at a time and only use feather-light drags. Wipe off acetone residue with a clean damp cloth once stain has moved. Dab with micro fibre is best.
*  Leather is called "cracked" if it has aged too far and cannot be revived by our wax and oil reconditioning methods. This usually occurs in high wear/ usage locations like elbows, back of neck and under arms so look there first to assess your cleaning risks before proceeding.
6. Re-Conditioning Leather
After your cleaning or perhaps instead of all that risk, try getting buff instead!
Bees wax, olive oil ( without scent, generic, non virgin, clear olive oil), vegetable oil and linseed oil are all wonderful leather "Feeders" meaning that they are absorbed into the grain, hence seals, shines and softens with application and a good buff in with a soft cloth.
Simply apply with a soft cloth and buff off with another micro fibre cloth in circular motions.
*ensure all wax is buffed off and dry before wearing!
Old worn out leather revival
Add 1 part white vinegar to 3 parts linseed oil for a deeper reconditioning and necessary next level conditioner for old leather. ( like me!) We add this mix to a spray bottle and lightly spritz before circular buffing.
7. Mould
Diluted Detol goes white no longer brown. This white solution when lightly spritzed over an item can remove and deter mould in a vintage leather item that you cannot bear to part with. Wipe off very very quickly!
Maybe I should Detol spritz Cameron and see what happens?
So you are now empowered to clean your own leather or call us to do yet either way you are the most informed clever leather wearer out there.
elaundry is also totally happy to help home economics this Winter with our Leather and Feather Dry cleaning deals being second item cleaned half price! [email protected] about the special and say hi to Allyse!
elaundry is proud to say we do love leather yet we love our clients more and do love a chat!
Usually $99.95 – $169.95 for a leather clean of an average styled jacket, more $ if more stains and white or cream… now you know why!
Thanks for reading on,
tm x