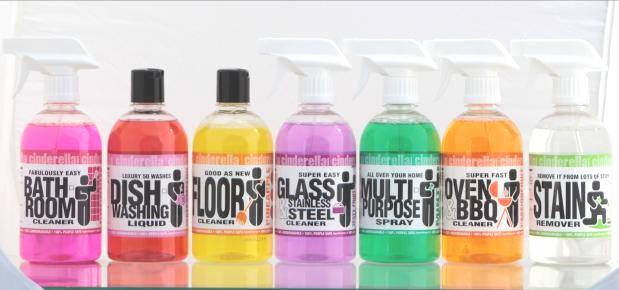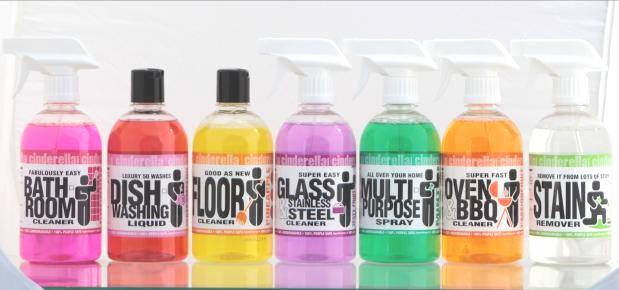 Product Tester: Felicia
I've tested the Cinderella Stain Remover recently and it worked FAB at removing spray tanned brown stains on my white clothing! (Yes unfortunately I am not blessed with glowing brown skin all year round so sometimes I need a little help…)
So I thought that following on from such a good experience I should test run the Cinderella Multi Purpose Spray too!
It's a plant based, non-animal or petrochemical product, best used for cleaning general house hold surfaces. And also smells like mint, yum!
I decided to use it as a bench cleaner after I had decided to make a tasty Thai dish which needless to say left curry paste and a mess all over the white bench tops, along with some paste caked onto the cook top too. I had friends coming over later and hated the thought of having the place smelling like a Thai curry – no matter how good it was!
A squirt here and there and soon the minty fresh smell eradicated the cooking smells. GREAT! I left the spray to sit for about five minutes (whilst stacking the dishes of course!) and then used a wet cloth to wipe the cleaner over the benches. The mess simply wiped away without the troubles of scrubbing!
No thick or greasy surface was left after wiping the benches down, something that is just a deal breaker for me when it comes to left over residue. I really enjoyed using this product and just cant get over how amazing it smells!
BUY IT NOW!
Purchase from our online shop today and try Cinderella Multi Purpose Spray for yourself, plus add your review if you love this product too!


Here are a couple of other customers reviews:
Would you recommend this product to a friend? Yes
How long have you owned this product? 4 Years
Pros: It cuts through grime easily, it's not toxic and has a pleasant smell
In a few words: Best Multi Purpose Spray by Far!!
Detailed Review: Best product I've every used!! The secret is to spray the stove top or the are needing cleaning and leave for at least 1 minute and the grime wipes off effortlessly!! I'm wrapped I found this product 😀
Would you recommend this product to a friend? Yes
How long have you owned this product? 12 Months
Pros: Good cleaning power – great smell
In a few words: You"ll be surprised how much you like it
Detailed Review: I bought this on a whim, and now get frustrated that it is hard to find in stores. The mint smell makes it a pleasure to use, and it did not seem to damage any surfaces, nor feel icky on the hands. Give it a try.