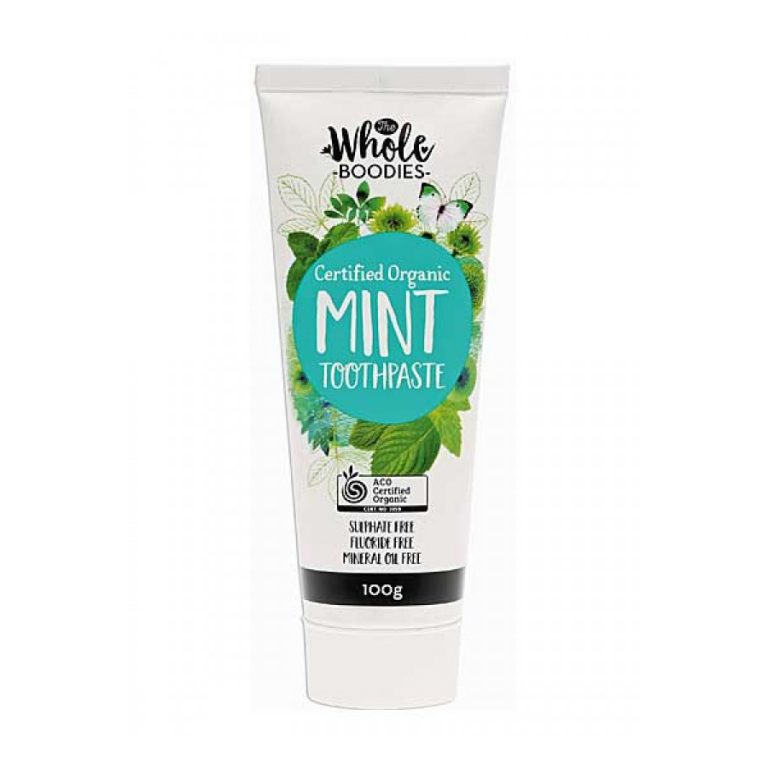 The Whole Boodies Toothpaste Mint 100g
$9.95
or 4 payments of $2.49 with Afterpay
A blend of organic and natural essential oils – no nasties included. A fresh minty mouthful of goodness.
This toothpaste will leave your mouth feeling fresh and your teeth shiny, clean and bright. Brush away knowing you are not using any synthetic chemicals, sulphates or flourides to achieve that pearly white smile of yours.
Certified Organic . Vegetarian . Vegan Friendly
Ingredients: Organic Aloe Vera Juice, Purified Water, Peppermint Extract, Parsley Extract, Thyme Extract, Rosemary Extract, Sage Extract, Sodium Bicarbonate, Organic Ethanol, Calcium Carbonate, Xanthan Gum, Soapwort Extract, Saponified Organic Coconut Oil And Saponified Organic Olive Oil, Organic Stevia, Spearmint Essential Oil, Peppermint Essential Oil, Organic Tea Tree Essential Oil, Celtic Sea Salt, Olive Leaf Extract, Almond Extract, Vanilla Extract.
Out of stock
Additional information
| | |
| --- | --- |
| Weight | 0.3 kg |
| Dimensions | 20 × 8 × 8 cm |