Pet Laundry and Accessory Repair
elaundry's pet laundry service is for the perfectly pampered pooch. We will clean your pet's laundry, including beds, blankets, towels, carry bags & outfits with an optional flea and bug wash. Pet hair, muddy paws, dog smells, pet wee and more can all be cleaned or treated with professional cleaning at elaundry Brisbane.
What's more, we can clean, polish & repair collars and leads. Also, bring your mud-covered car seat covers from grubby paws to us.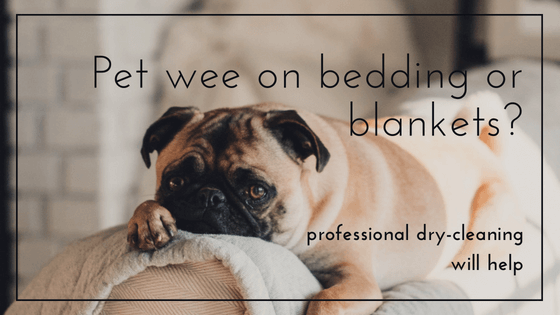 Cleaning
Dog leads and collars: $9.95 individual
Pet coats and outfits: $12.50
Small pet blankets/bedding: $17.50
Medium or large pet blankets/bedding: $22.50
Extra Cleaning Washes
Allergy Wash: $7.95 a dose
Anti-Bacterial Wash: $4.95 a dose
Dust-Mite Wash: $17.95 a bottle
Elaundry uses Bosisto's products, which are great for pets – they are natural and contain no harsh chemicals to irritate your pooch's skin.
Repairs, Polishes & Embroidery
Name Tag Polish: $7.50
Pet Name Embroidery: $13.95 per name
Get your pet's name embroidered on almost anything – coats, outfits, blanket, bags and more!
Repairs: For pet leads, collars and blankets/bedding: available by quote.