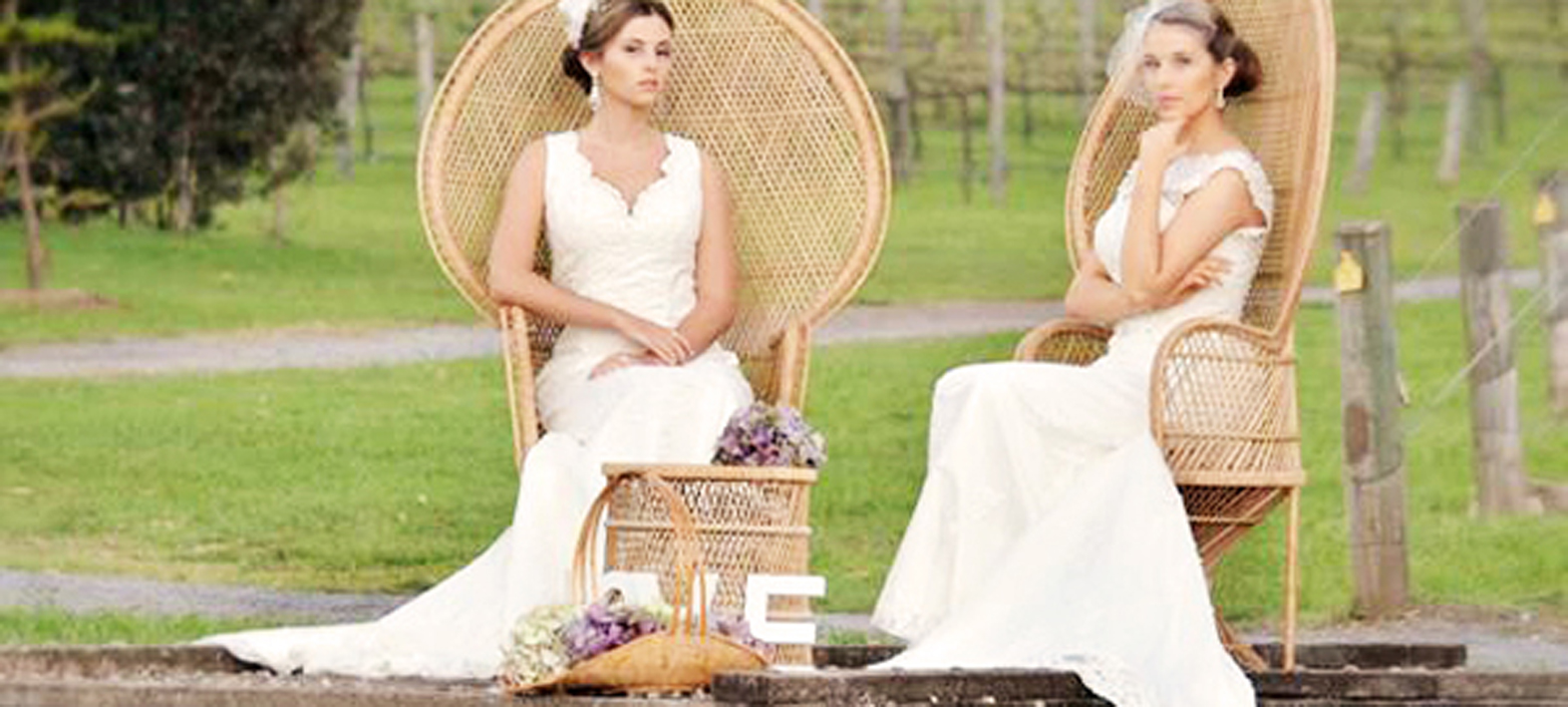 Your wedding dress a precious memento of your wedding day, but in the midst of celebrating it's easy to forget the effects upon your wedding gown… Until the next day that is! And a dress dotted with stains is certainly a sad sight to wake up to, and one which we at elaundry have often been called upon to rectify.
So to help prevent any major disasters we've compiled for all you future Brides out there some important wedding dress stain alerts to keep in mind on the big day.
Flowers:
Some flower stains are worse than others.
Take for example lilies, one of the most beautiful flowers with one of the worst flower stains from their vivid pollen. To avoid this type of stain ask your florist to remove the pollen laden stamen before they deliver them to you.
Bubbles:
We're not talking about champagne, but in fact the new trend for swapping rice or confetti for blowing bubbles upon the married couple as the leave the ceremony. If bubbles are going to be a part of your wedding please consider your wedding gown and the chance of it being somewhat damaged from the bubbles' liquid formula.
There are some particular brands that are stain free, so keep an eye out for them. And if in doubt be sure to do a test on a sample piece of fabric.
Red Wine & Chocolate Fountains
Both of these delicous goods are serious wedding stain offenders! Considering your menu choice is important and could potentially save the destruction of your wedding dress.
And when wearing white it's like wearing a magnet for spilling things so it may be best to leave red wine and chocolate fountains only for your engagement party.
elaundry's Wedding Dress Service
At elaundry we know it's inevitable that a little bit of damage will happen to your wedding gown on the big day, which is why we offer a full service of aftercare to clean and refresh your wedding outfit from head to toe!
Simply visit our website's dedicated Wedding Dress Dry Cleaning page for more information.