We're Dedicated to Making a Difference
Love dares you to care for the people on the edge of the light.

David Bowie & Queen
Every year we run a Christmas gift drive for the underprivileged girls at Southside Education, where we encourage our customers and friends to donate some gifts which we then deliver in time for Christmas, along with some of our own presents.

Southside is an Independent School staffed by a multi-disciplinary team of teachers, counsellor, youth workers, and family workers. Students have the opportunity to improve numeracy and literacy skills or to catch up on work they may have missed at previous schools.
A bus service is provided that collects girls from the park, under the bridge, from friend's couches and takes them to a lock down school only at Sunnybank!
Because the girls' "exposed to the elements" lives of when living homeless has added serious baggage to their lives this can, and does, follow them to school, potentially ruining any effort that they are making.
At Southside all those elements are locked out daily 8:30am to 3pm and a warm hive of helping abounds inside (amongst the dreaded maths of course!).
The success stories of Southside are what make the school so special. There's a young mum of three who has received little support from her family and yet has still been able to educate herself throughout her fourth pregnancy and is due to graduate this November with very positive results. And then there is the student who began her attendance extremely disengaged, harboring racist and negative attitudes, who has now developed a positive manner that sees her participating in group activities and enrolling in a TAFE course as part of her senior studies.
But it's our personal relationship with Southside that makes us so enthusiastic about helping each Christmas…
Our Journey with Southside So Far
We've come a long way from the first year that we took part in this initiative when our arrival at the school was treated with huge suspicion on behalf of the students and even ended up with some girls attempting to "steal" the presents we had brought along with us.
This reaction simply reflects the girls' disbelief in there being people in the community that care, wishing to donate a treat especially for them – but as soon as the reality sank in the girls were overjoyed and thankful.
In 2010 we aided Lisa Newman, our then Lady Mayoress, to buy a bus for Southside Education, to get these girls to school!
It still amazes us that Brisbane has a bus that collects girls from the park, under the bridge, from friends' couches and takes them to at Sunnybank!
Sign up to our elaundry newsletter to keep up to date with all our charitable work so as not to miss out on when we next need your help.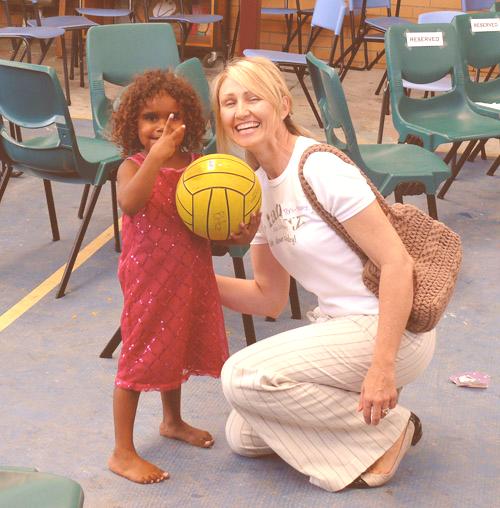 Our own educated awareness brings happiness in a compete circle back to us.

No preaching intended just reality.

love elaundry xo