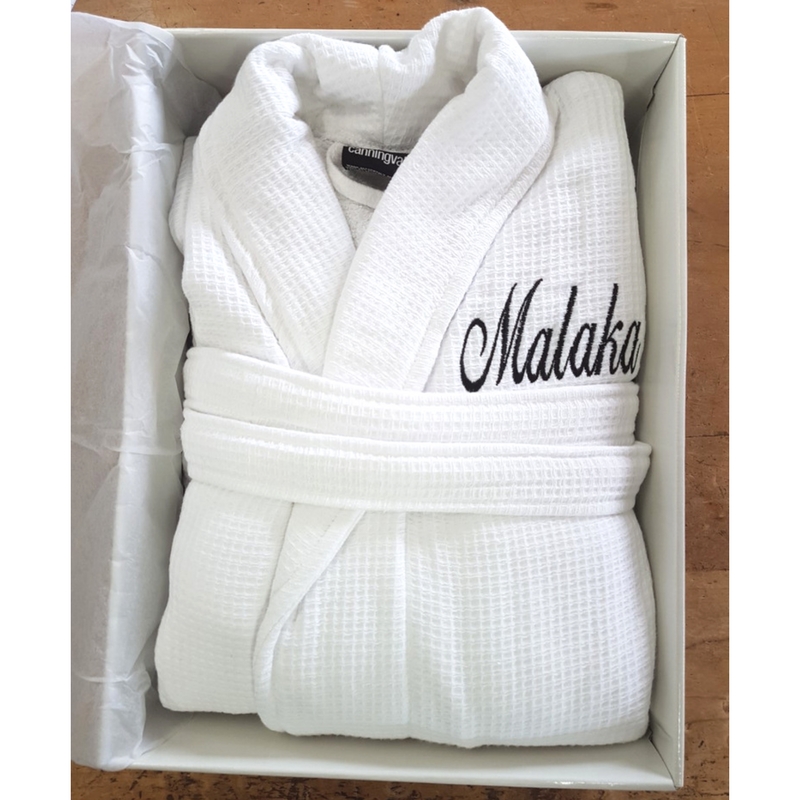 Embroidery Near Me
Initials up to 4 letters $29.95 Name $35.95
BYO or shop elaundry custom embroidered gifts where you can order a custom bathrobe or monogram napery.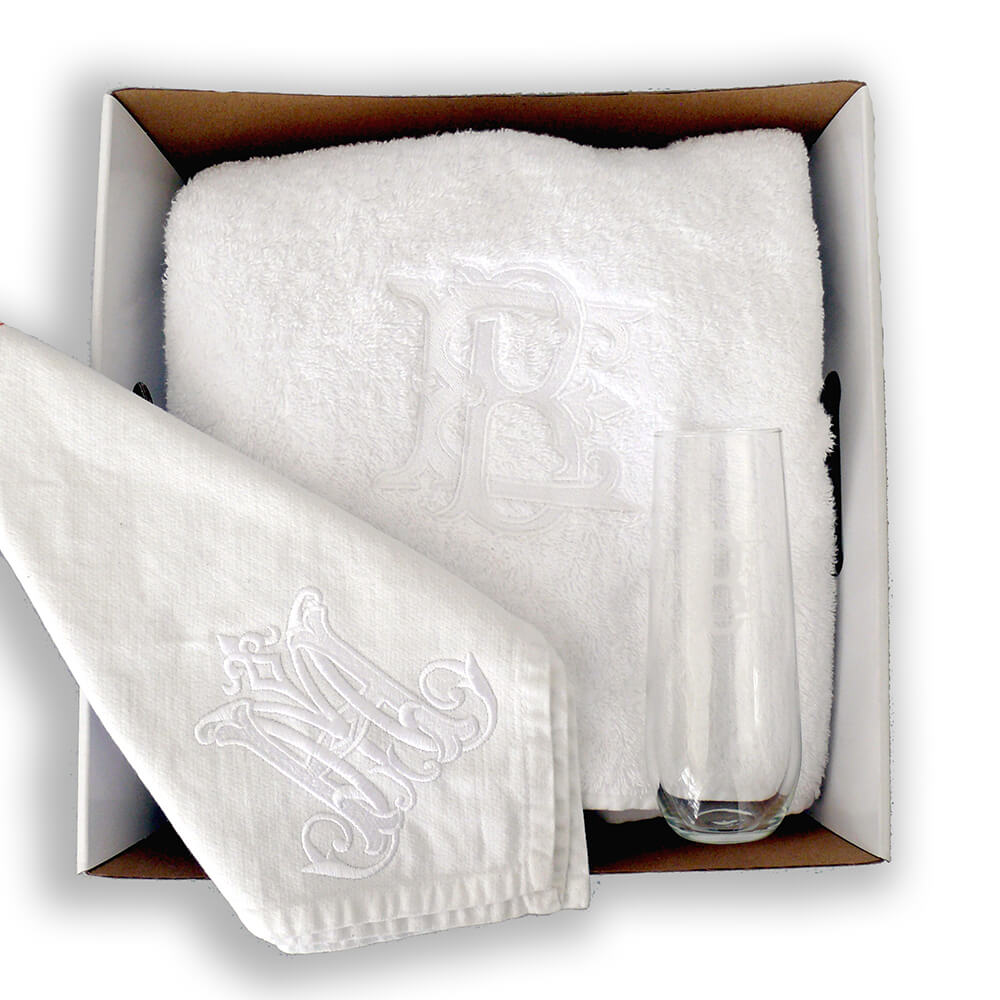 Digitised Artwork one-time fee, yours to keep $100.95
For logos and designs, we need to digitise the artwork to 'talk' to the embroidery machine.
Logos Single Colour $35.95 Dual Colour $45.95
Multi Colour $50.95
*Continuous lines only, if re-framing is required an additional set-up fee applies.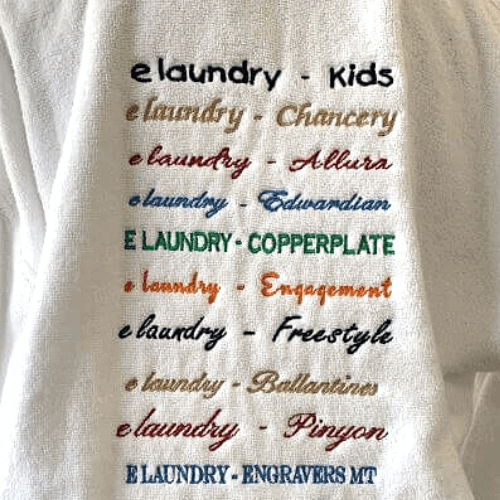 The sample of the font is embroidered in its own font style to depict how it will look. i.e The green embroidery is in the font called "Copperplate".
Drop-in your item to be custom embroidered to an elaundry outlet near you for a quick turnaround.