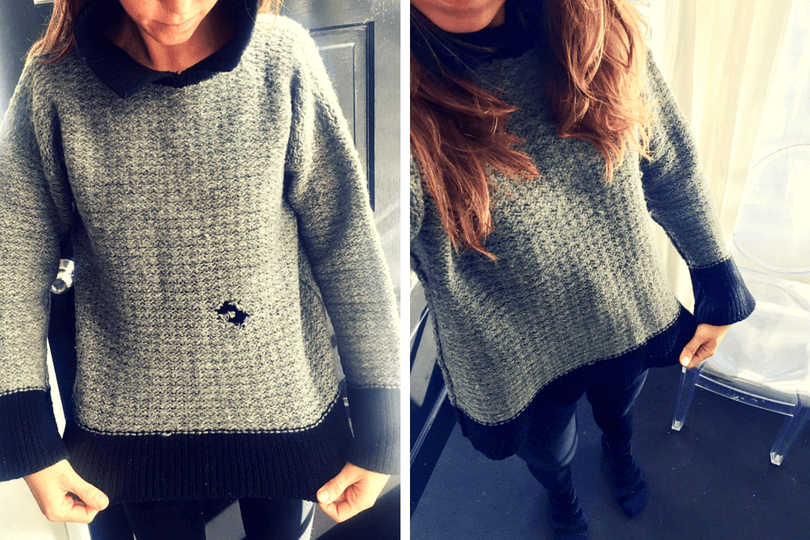 Don't let a few moth holes mean the end of the road for your fave knit…
When winter hits and dig out those woolen jumpers from the back of your wardrobe it's a horrible feeling to discover your fave knit is covered in holes. It's even worse when the jumper has sentimental value.
This is exactly what happened to one of our customers recently.
When that cold snap hit Brisbane a couple of weeks ago it was time to bring out the big knits. As our customer pulled out her have chunky woolen jumper from the top shelf a nasty surprise revealed itself: a giant hole slap bang in the middle of the jumper's front.
Upon further investigation, our customer discovered even more smaller holes on the cuff and collar.
Now this jumper was not one our customer could imagine parting from. It had been a jumper belonging to her much loved godmother. Well looked after for nearly thirty years, this stylish classic had been passed on to her when her godmother had passed away a couple of years ago.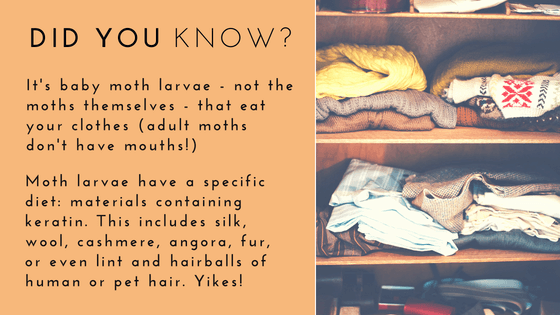 So what did we do to help save this jumper from never being worn again? We got our fabulous seamstress who specialises in invisible mending to work her magic!
And as you can see, those big nasty moth holes that most of us would think could never be neatly fixed were made to disappear!
Our customer was over the moon. She had never imagined that the mending of the moth hole on the front of her chunky knitted jumper could be so seamless. Invisible it certainly was – not a seam or stitch appeared out of place!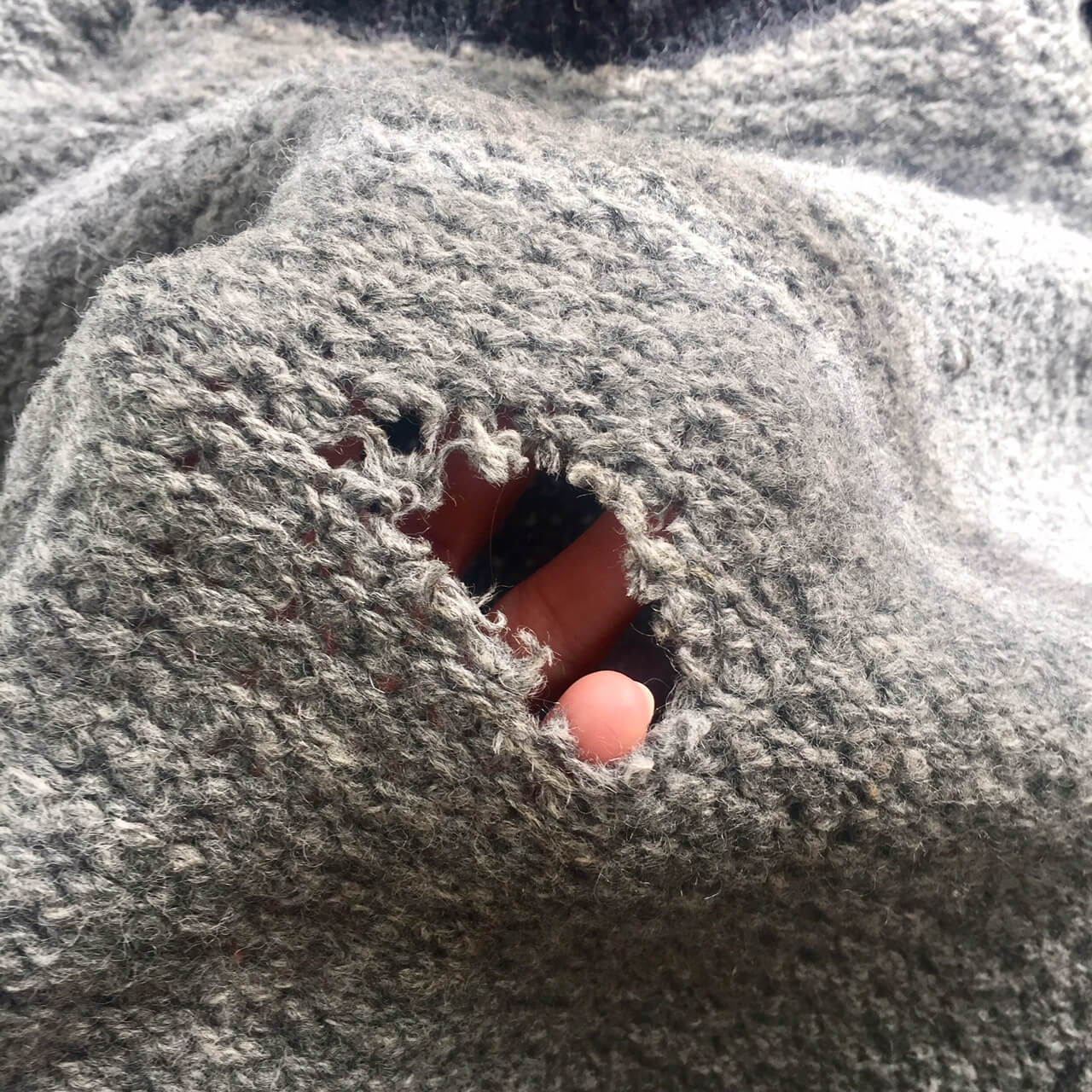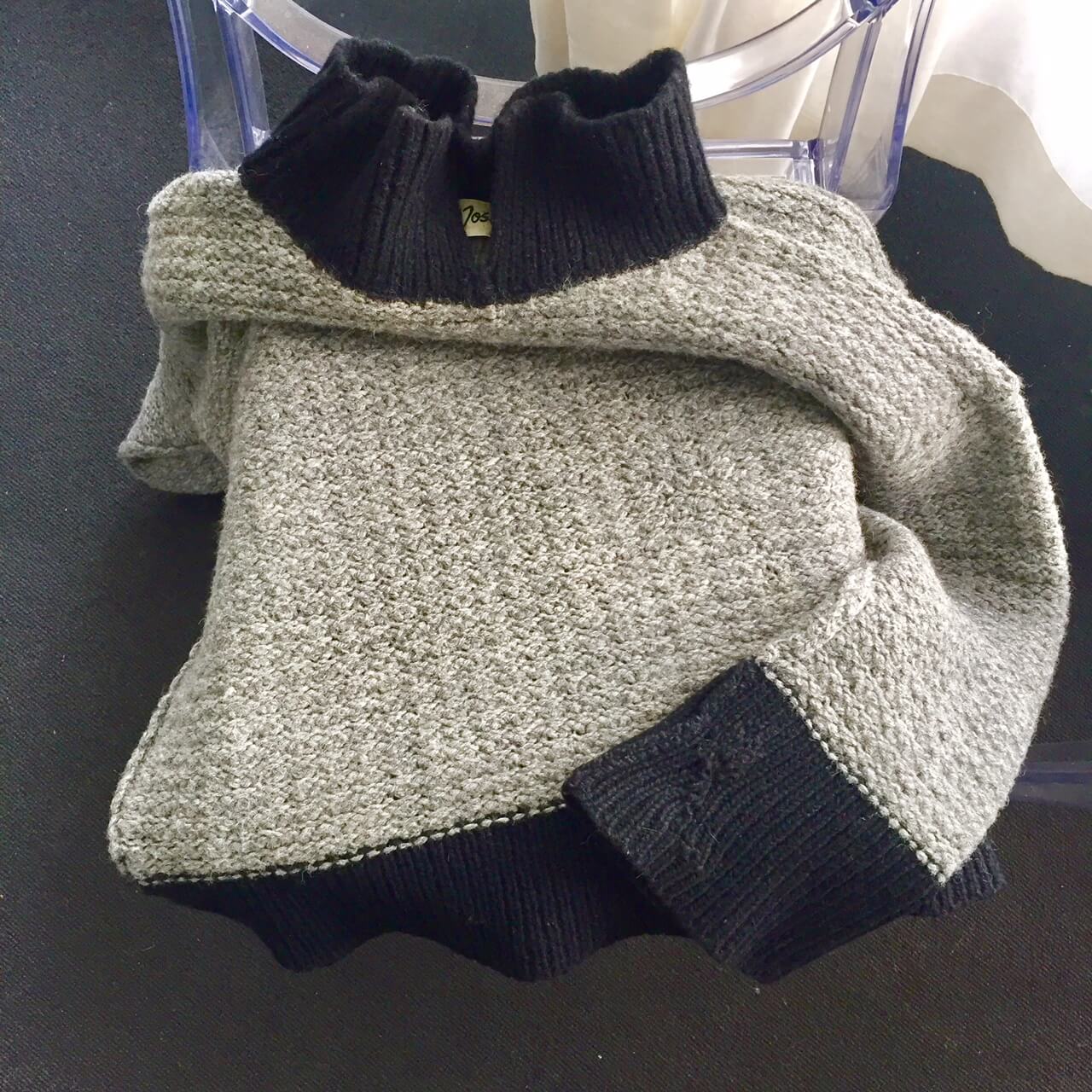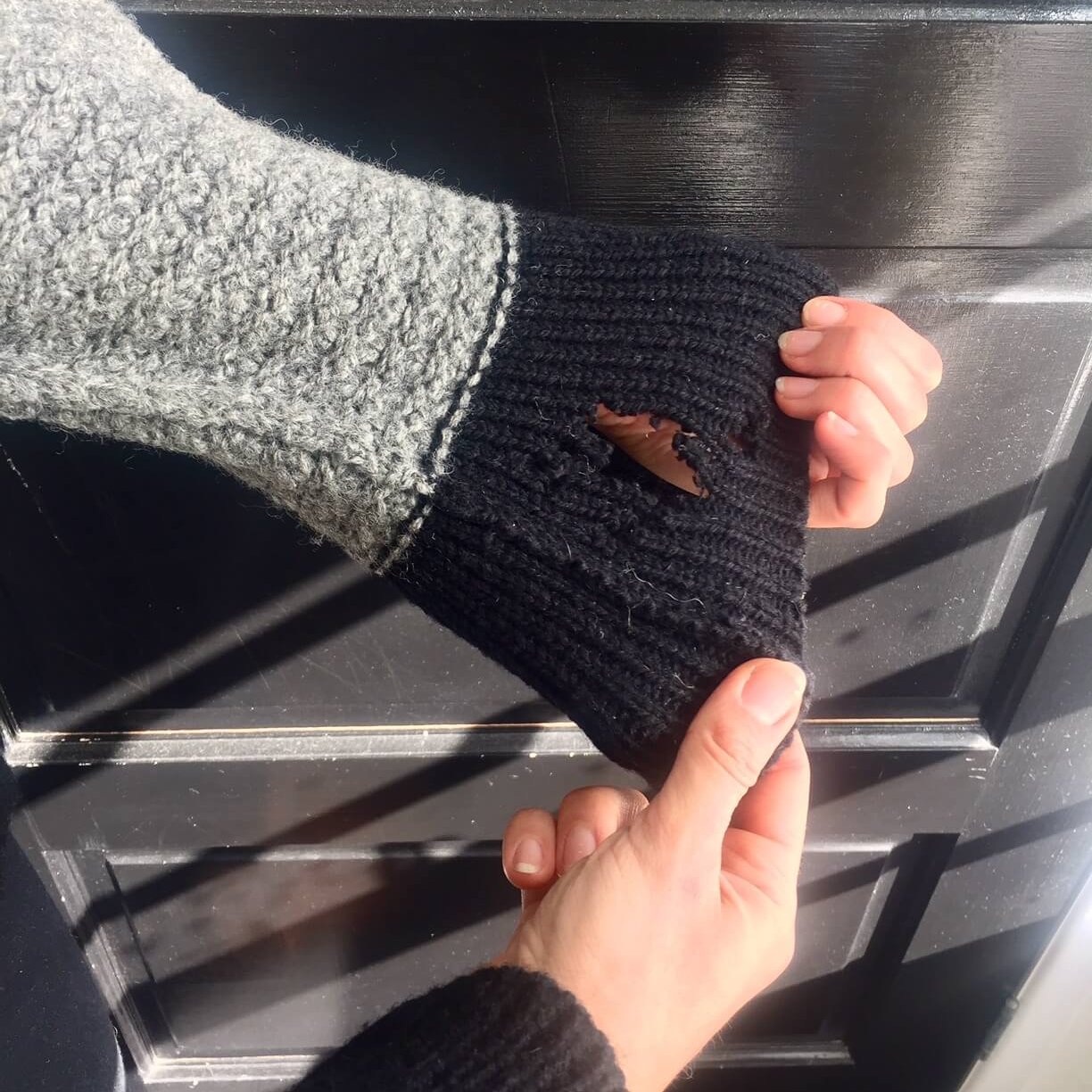 How to Prevent Moths Eating Clothes
Being able to fix a moth hole is of course a wonderful service that we at elaundry Brisbane can provided, however naturally the best remedy is to prevent the holes from appearing in the first place.
So what's the best method for preventing moth larvae from eating your jumpers, cloths and soft furnishings… CLEANING!!
Cleaning to Prevent Moths and their Larvae
Vacuum Regularly: including inside your wardrobe! This not only helps to prevent the build up of hair balls and other tasty foods for moth larvae but will also remove the moth eggs preventing them from ever hatching and feeding.
Dry-Clean or Wash Clothes Before Storing: Cleaning your clothes prior to storage is the only way to be one step ahead in preventing moths from appearing and laying. By doing this you are not only removing larvae, but food spills and perspiration too – all fave foods for these little ones.
Buy a Clothes Brush: When storing coats, even if they have been cleaned, it helps to take them out into the fresh air on a regular basis and give them a good brush, paying special attention to underneath collars and cuffs. This helps rid items of any unseen eggs, as well as scaring away any moths that may have resettled.

Storing Clothes to Protect Against Moths
Keep Clothes Airtight: when storing clothes between seasons it is important to keep them airtight. A plastic box is fine for short term storage, however this is not the case for long term storage as plastic can damage fabrics.
Prevent Moisture Damage: if you are using an airtight container to store your clothes it is wise to wrap all items in a light cotton cloth to absorb any moisture and prevent mould. Moths are not big fans of cotton.

Treatment to Get Rid of Clothes Moths
Washing: wash or dry-clean your affected clothing as soon as you discover a hole. This will remove eggs and larvae, even if you can't see them.
Freezing: for best results pop the damaged moth eaten item into a resealable bag and squeeze out any air. Place this in the freezer for a few day, remove and allow to thaw, then repeat the process. To prevent moisture damage fully air dry the garment before putting back in your wardrobe or storing.
Invisible Mending: once you've gotten rid of the eggs and larvae it's time to fix those holes! If you can't sew yourself, or the holes are too large, take your moth eaten clothes to a seamstress or tailor experienced in invisible mending, such as the one available at either of our elaundry Brisbane stores.
What has been your experience with clothes moths? Have you been able to save your favourite jumper or coat that has been eaten away?
Let us know your stories to help others with their moth woes!