Don't put your clothes at risk of being ruined
We were recently alerted by the Dry-Cleaning Institute of Australia about a new type of clothing care label that has started to appear in the garments of some brands.
Although this type of care label sounds appealing with its environmental bias, it is actually not fulfilling its requirements and therefore puts your clothes at risk when it comes to having them professionally cleaned.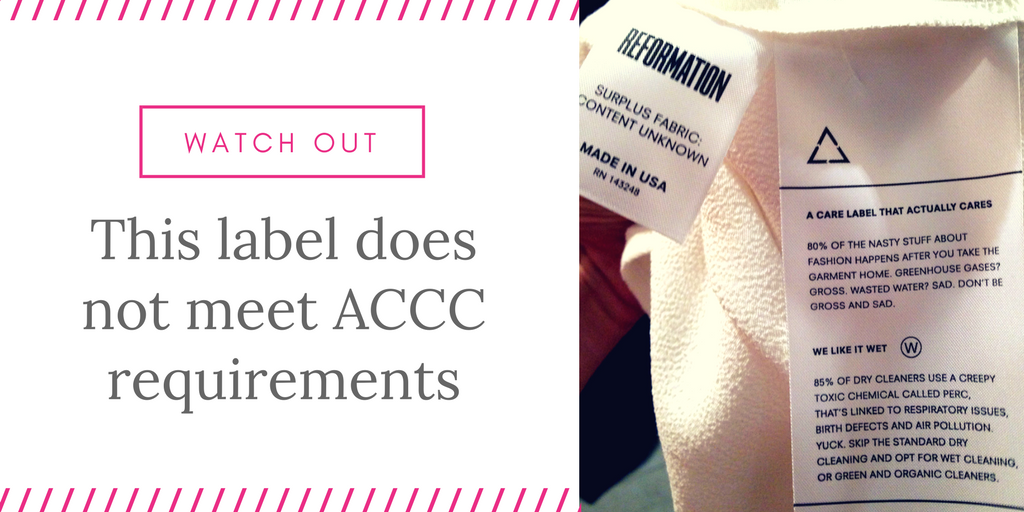 What's wrong with this care label?
When you first take a look, you would be forgiven for thinking that this care label appears to be fine. However upon closer inspection there are some hazy areas that leave an element of ambiguity for both you and your dry-cleaner.
According to the ACCC care instructions must be "permanently attached to articles, written in English, legible, appropriate and adequate for the care of the article so an article is not damaged when the user follows these instructions" PLUS "care symbols alone are not sufficient".
In addition to the above, adequate care instructions must include information on general care and warnings, washing, drying, ironing and dry-cleaning. "Where an article can be laundered or dry-cleaned or both, care instructions for both treatments must appear on the label." Symbols are to be used in addition to care instructions in English, and are not to be provided on their own.
Areas of Concern:
There's a care symbol at the top with no written explanation
"green or organic cleaners" does not specify a solvent
the label does not specify "do not dry-clean", therefore some dry-cleaners may put your item at risk by attempting to dry-clean it
"standard dry-cleaning" could include all solvents, therefore if a dry-cleaner proceeds with this method without knowing which specific solvent to use it may cause damage
it does not make reference to non-toxic dry-cleaning alternatives such as our Sensitive Skin Dry-Cleaning option
In our professional opinion the only safe way to proceed in cleaning a garment with this care label is with Wet Cleaning. Be highly concerned if your preferred dry-cleaner goes against this.
If this type of clothing care label referenced an H, F or P symbol, then you would be able to choose for our earth and skin friendly Sensitive Skin Dry-Cleaning option to be used. Unfortunately without at least one of these symbols being on the care label we would never go against the only symbol shown.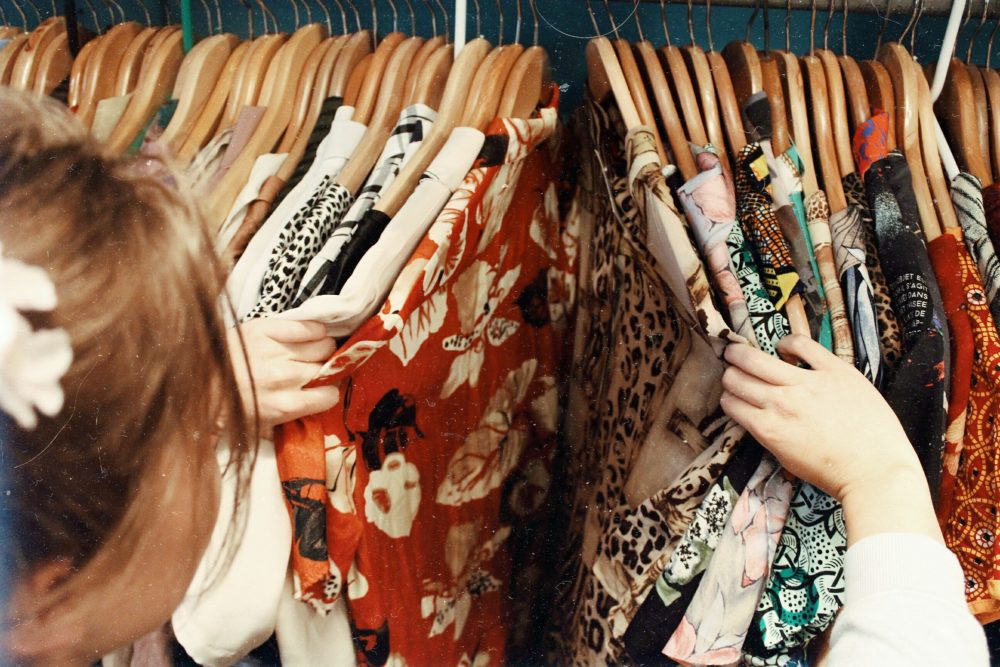 Why is care labelling important?
According to the ACCC care labelling provides the public with enough information to:
• know how to care for clothing and textile products
• have prior knowledge of costs such as dry cleaning in the ongoing care of clothing and
textile products
• understand how to clean clothing and textile products properly (e.g. cold hand wash only)
• maximise the useful life of clothing and textile products
• avoid damage such as dyes running (e.g. wash separately)
What do I do if I don't understand the care label?
If you are having trouble deciphering a care label such as this one, take your garment in to a professional dry-cleaner such as elaundry for advice. They should be able to guide you as to how best to clean the garment according to the symbols shown.
Have you ever had trouble with understanding a care label? What was it that wasn't clear or didn't make sense?